Healthy and Sustainable Interiors
The kind of materials we use has a direct impact on our health. It is important to carefully consider material properties to avoid emmission of toxins and maintain a breathable indoor environment.
Reflective and light coloured materials that absorb less heat and maintain a good daylight quality are a great idea to reduce energy consumption in homes. Using materials that have high thermal mass like brick and concrete in interiors helps mitigate heat gain as these materials remain cooler epecially when shaded.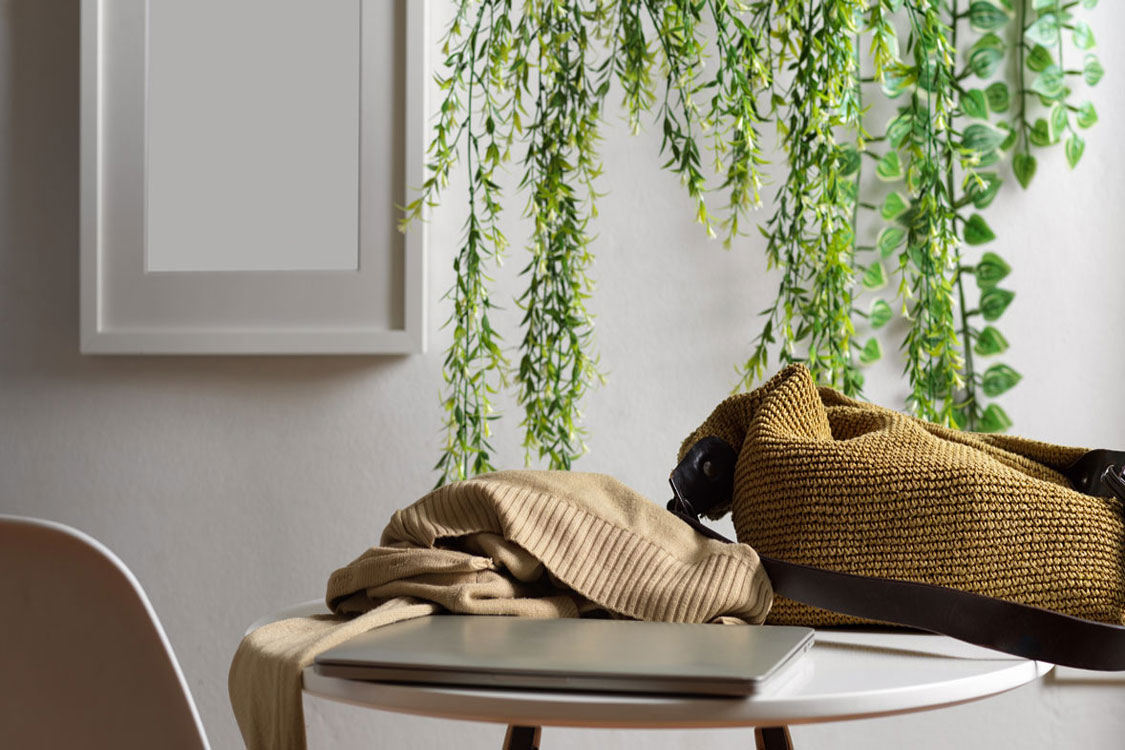 Breathable Interior Spaces
Greenery creates a microclimate that keeps the internal spaces cooler. Careful selection of the kind of plants indoors helps improve indoor air quality and protect indoor spaces from the external air pollution.
Slide
Premium Quality Durable Materials
We provide long term sustainable solutions by ensuring the durability of materials, products and appliances used. We personally coordinate with the vendors to provide warranty for products and materials that last you a lifetime!
Crafting Eco Friendly Interiors
Crafting Eco Friendly Interiors
At GreenArk, we enhance your indoor environemnt with the use of safe and healthy materials. We promote biophilic designs by bringing in the right amount of light, ventilation and create a cool and breathable indoor environment with the use of greenery in your homes.
We Design Your Home In 2 Weeks or Less